Welcome to the Codnor and District Local History and Heritage website.
My hope is that this site will help people understand the origins of the local area and appreciate the effort that our ancestors have put into making this village what it is today. The information on this site is based on a study of numerous sources including local history publications, legal deeds and letters, National Archives, old books and pictures, Ancestry websites, and also the contribution of local residents.
I will record the source of each article's information at the bottom of each webpage. If there is anything you would like to see on this site or maybe something you would like to contribute, please contact me on.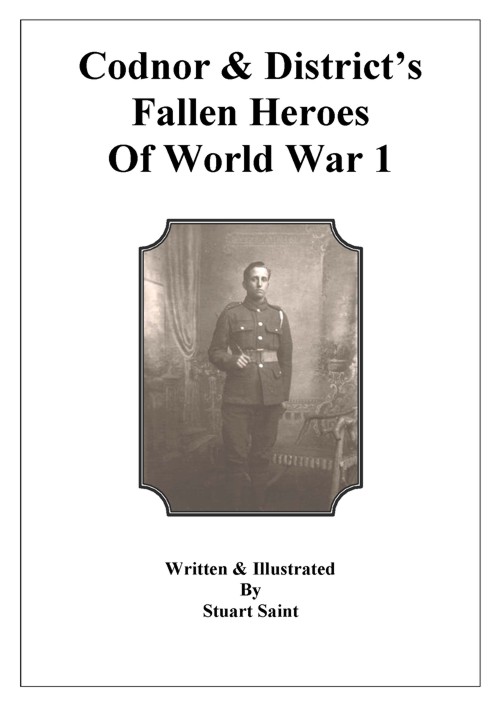 I have written this book to honour the memory of the Codnor and District WW1 servicemen who never came home.
I only have a limited number of copies remaining so if you want one please contact me on Facebook or at my email address stuartsaint028@gmail.com
Contact Information
email: stuartsaint028@gmail.com

Facebook Stuart Saint
Were is Codnor? Click here to see an interactive Map of Codnor & District.
Terms of use
Codnor & District Local History & Heritage website or www.codnor.info is a non-commercial website that provides local history information, which is free to download for your own personnel use. I only ask that if you intend to publish any of this material or display on your own website, then you contact me first for permission.