Jessop Street is named after William Jessop (the younger) who together with his brother George Jessop and another partner William Needham formed the Ironville Benefit Building Society, a group tasked with satisfying the chronic shortage of housing for the rapidly increasing population streaming into the area to work in the Butterley Company collieries and Iron Works.
The Society reached an agreement with local landowner Theadore Hicking to provide building plots on the Codnor Common Land.
The Ironville Freehold Land Society was created and a plan was drawn up in 1854 showing the new estate, which was scheduled to be called Codnor Ville. Three new streets would be created and named after the Butterley Company directors; Wright Street, Needham Street and Jessop Street. Details of the plan can be seen on the
Wright Street page
.
Fig.1 Jessop Street early 1900s
Fig.2 Jessop Street early 1980s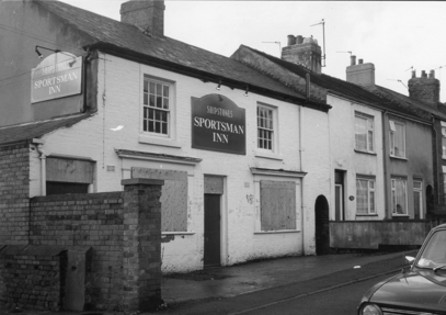 Fig.3 Sportsman Inn (Beer House) early 1980s
Fig.4 Advert from the Ripley & Heanor News dated 2nd January 1953
Jessop Street School
Fig.5 Possibly Codnor carnival event early 1980s just passing the shop on the corner of Jessop Street and Wright Street, now a private residence.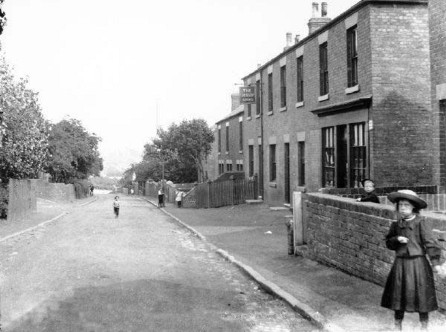 Fig.6 Jessop Arms (Jessop Street)1906
The Jessop Arms is located half way up Jessop Street opposite the junction to Wright Street. The Jessop Arms is recorded in "My Village" (by Joseph Millot Severn) as having its own brewery. He also remembers it being kept by Mr & Mrs Edward Farnsworth who's son, Samual also owned the shop next door. Samuel later kept the Jessop's after the death of his parents.
list of some early Jessop Arms Publicans:
Thomas Clarke (Wrights Directory 1874)
John Freer (Kelly's Directory 1888)
James Rowland (Kelly's Directory 1891)
William Dormer (Kelly's Directory 1895)
James Searson (Kelly's Directory 1899)
Rowland Parker (Kelly's Directory 1912)
Harry Wood (Kelly's Directory 1941)
Fig.7 Jessop Arms and shop about 2001