Arthur Stanley Allen
(Package Holiday Pioneer)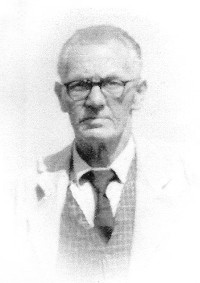 Arthur Stanley Allen was born on the 13th September 1898 in Prospect Place Codnor. He left school age 13 and started work at old Loscoe colliery. He sustained a serious injury to his right arm whilst working on the coalface at the age of 18 and from then on was forced to work in the lamp cabin.
He left the colliery in the early 1930s, and with the modest amount of compensation, he received he bought two old road wagons.
These he refurbished and eventually sent them by rail to Mablethorpe and was I believe a pioneer of the complete package holiday system bearing in mind that he provided a holiday with a door-to-door service using his own car.
Even without the transportation, most other holiday accommodation on campsites was under canvas.

Before the war started in 1939 he had built a much more modern caravan on two wheels, however at the outbreak of the war this was commandeered by the army for use as officer's quarters.
As the war neared its end he managed to get his 1935 Austin 16hp car back on the road although petrol was rationed, he conducted his taxi service from his home address at 348 Nottingham Road Codnor Gate, and gradually after the war finished he built three new caravans which he sited at Skegness on Ivy House Camp, Burgh Road.

Many local families chose to holiday with him year after year during the 1950s and there will still be many people in Codnor who remember those days.
Arthur eventually passed away at the age of 73 years in 1972, having I am sure made a worthwhile contribution to Codnor and the surrounding area.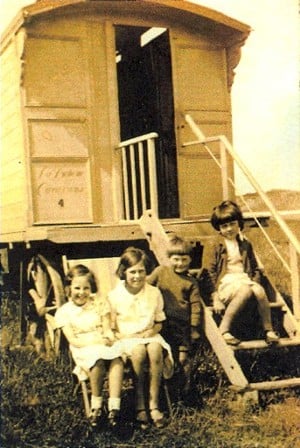 Fig.1 This photo of Arthurs first caravan at Mablethorpe shows his children. First girl on the left is a play mate then comes eldest daughter Olga then son Michael aged about 4 years and other daughter Joan sitting on van steps.
Article kindly contributed by Mike Allen